Head
>>
Gutter system
>>
Gutter system 125/95
Gutter system 125/95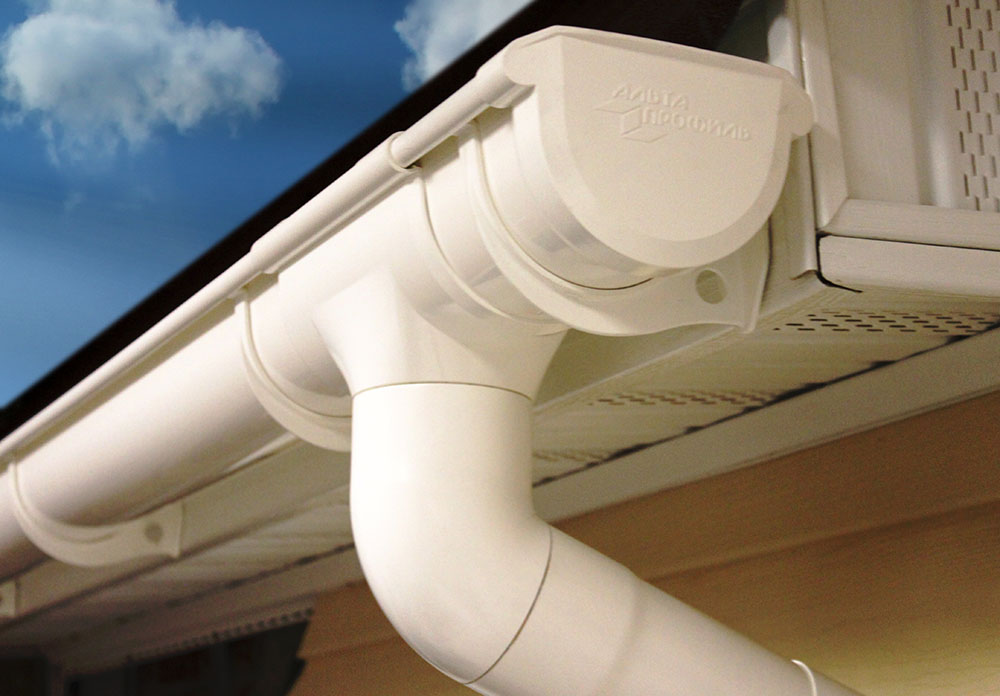 The TM Alta-Profil PVC gutter system has the following characteristics:
Material: PVC
Trough length: 3 м
Diameter of the trough: 125 мм
Pipe length: 3 м
Diameter of the pipe: 95 мм
Colors: white and brown
Features of the Elit gutter system:
made of extra strong PVC, due to a special composition of the material, which makes the product highly impact-resistant;
this system is UV-resistant and has a long service life - more than 25 years. To prove its confidence, the company labels all the gutter fittings with its logo;
the pipes and troughs are covered with stretch film and packed in a polyethylene sleeve to avoid scratching;
More>>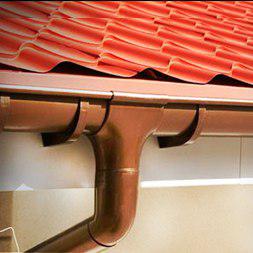 -the system does not have external or internal corners, right and left stubs - instead there is one all-use corner and one all-use stub. This is very convenient in the gutter's estimation and installation;
-on all connecting elements, there are rubber seals, which guarantee their absolute tightness;
-on all components of the system, the STOP signs are marked for convenience and ease of installation;
-longitudinal reinforcement beams on the trough ensure additional strength of the structure and prevent sticking of contaminants and leaves to the inner surface;
-you can install the system yourself due to the guidelines published on the website;
-It is important to remember to install sealers to prevent leakage in the system during installation and follow the sequence of actions as indicated on the website.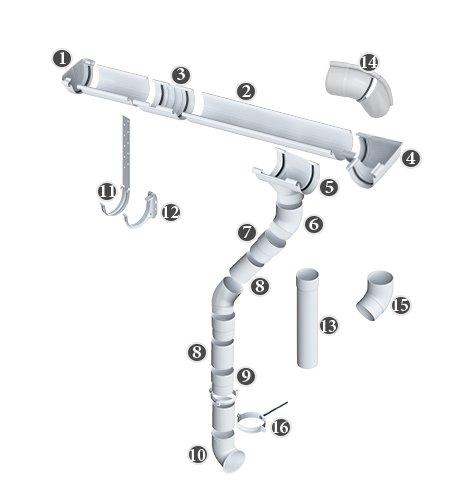 Stopper
Trough
Trough socket
Trough corner
Drop outlet
Pipe bent 45 o
Pipe socket
Pipe
Pipe clamp
Gutter
Metallic trough bracket
Plastic trough bracket
Pipe with coupling
Adjustable trough corner
Pipe bent 67 o
Metal pipe clamp