Main
>>
fences
>>
Fence Garden
5 REASONS TO CHOOSE ALTA FENCE PLASTIC GARDEN FENCE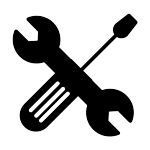 EASY TO MOUNT
Because fence is sold in the form of finished sections, process of mounting of decorative plastic fencing will take a minimum of time.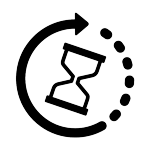 ENDURANCE 25 YEARS OF OPERATION
Because PVC fence does not decay, rust, does not swell with moisture and does not crack, it will serve you for up to 30 years without losing its looks.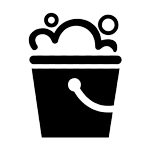 EASY MAINTENANCE
In contrast to wooden fence, plastic fence needs no painting. It's enough to wash it with power water, and it will look like brand new even many years after.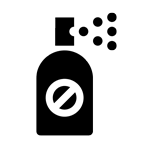 VANDALISM PROOF EASY TO CLEAN
The Alta Fence decorative plastic fence for flowerbeds and lawns is almost impossible to break, and any graffiti can be easily washed off with detergent.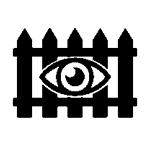 MODERN, EUROPEAN LOOK
The modern design solution of the fence will contribute into a contemporary European style of your yard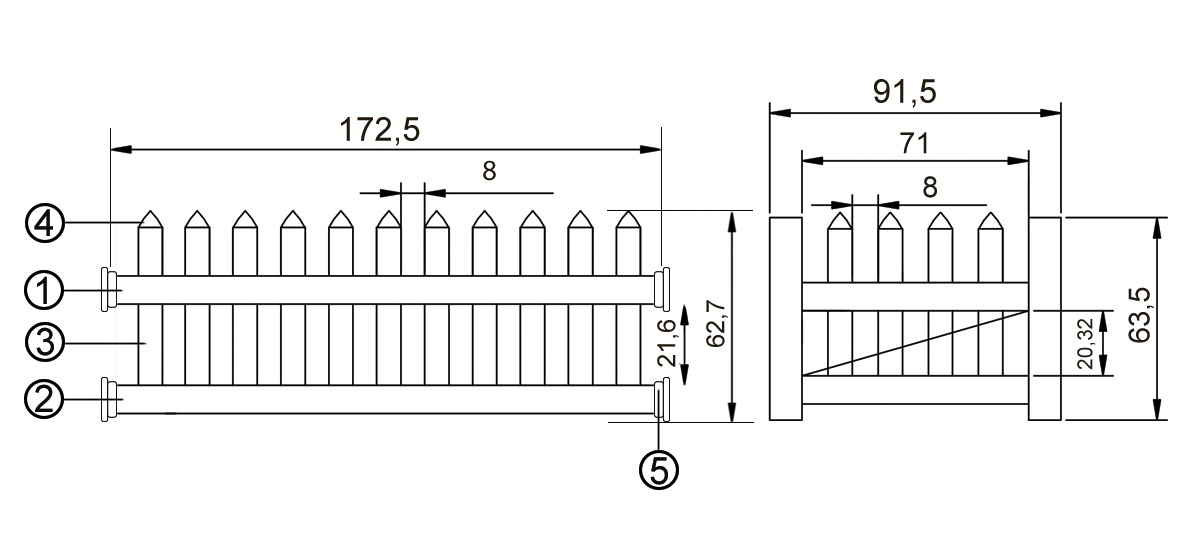 Fence section
Board wicket
Elements of the fence section:
1. Top beam (172.5 cm) - 1 unit;
2. Bottom beam (172.5 cm) - 1 unit;
3. Boards:
board (95.55 cm) - 2 units;
board (93.62 cm) - 2 units;
board (91.8 cm) - 2 units;
board (90,32 cm) - 2 units;
board (89.18 cm) - 2 units;
board (88.42 cm) - 1 units;
4. Board plug - 11 units;
5. Mounting brace - 4 units;
6. Screws - 25 units
7. Brace plug
Extra accessories:
For installation and decoration of the fence section, it is possible to separately buy:
- long pillar (main) 167.5 cm
- surface pillar 110 cm
- flat pillar plug
- "Gothic" pillar plug
- aluminum pillar insert
- decorative pillar element
- metal round bearing heel
- bolt lock for the gate
- canopy for the wicket
- bolt lock for the wicket
- board plug
- solar-powered lamp for pillars
- wicket